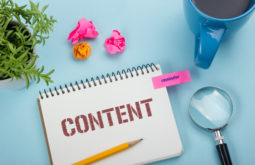 Creative Content Marketing: Five Things Every Realtor Should be Posting
November 16, 2017
In today's crowded real estate landscape, personalizing and cultivating meaningful relationships is the hallmark of an effective marketing strategy. And in the real estate industry, agents are challenged to create compelling, high-quality content that resonates with their clients. The most successful content marketing adds value to their lives, winning their loyalty ...
Read more
REAL TIME TRACKING OF TITLE PROCESS

Secure Online Ordering System, Schedule Closings 24/7, Electronic Communication System, Verify Loans are Closed and Funded

print documents
on demand
Print Title Insurance Binders, Preliminary and Final HUDs, Signed Closing Documents and Archived Documents

NATIONAL GOOD FAITH ESTIMATOR
Accurately calculate Title Insurance and Recording Fees for Every State. Login to access the GFE Estimator.